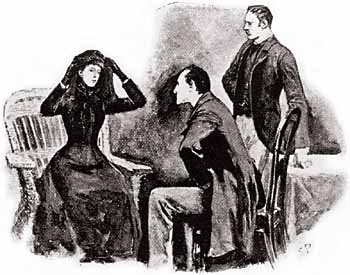 "The Adventure of the Speckled Band" is the eighth Sherlock Holmes short story, and the tenth Holmes story overall by British author Sir Arthur Conan Doyle.
It was originally published in the Strand Magazine in February 1892, with illustrations by Sidney Paget, and later as the eighth story in the collection The Adventures of Sherlock Holmes.
The story tells of Helen Stoner, a soon-to-be married young woman who suspects her stepfather may be trying to kill her in order to retain control of her inheritance. Convinced of her stepfather's intentions, she turns to Holmes for help.